Key Account Management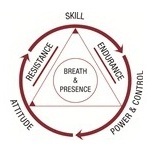 New initiatives for unprecedented results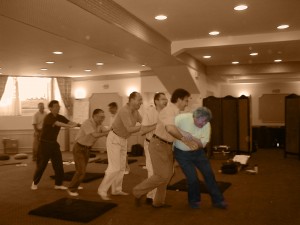 For Account Managers and teams, this is an opportunity to manage their account development and results as never before,
they explore who they are and how they are being to produce extraordinary results.
They invent a new sales and service dynamic that has an impact on the business generated,
They develop long-term, loyal, reliable relationships with their customer and partners,
A new account team leadership is put into place: they inspire internal resources and partners to create shared action plans for producing business results.
Short and medium-term sales action plan,
This plan prioritizes the sales and services actions and assigns resources according to the Account Manager and team's ambitions. It is designed taking account of the company's strategy, client priorities, partner and competitive positioning, entities in place, etc.
Account Managers and their teams.
The power of this workshop resides in the encounter of different ideas and views. To be successful, it requires the participation of at least 5 team members. The Account Manager may invite any colleague or party concerned by account development such as sales managers, channel or partner managers, pre-sales solution or technical support members, after-sales project or support services people, marketing or business development people (product, industry, application or solution segment). These people will provide additional points of view to the Account Manager and challenge him on sales strategy.
Expose to others, each participant gradually develops an action plan focusing on added value for the customer. he creates new approach to develop honest, lasting and efficient relationship with customers and partners.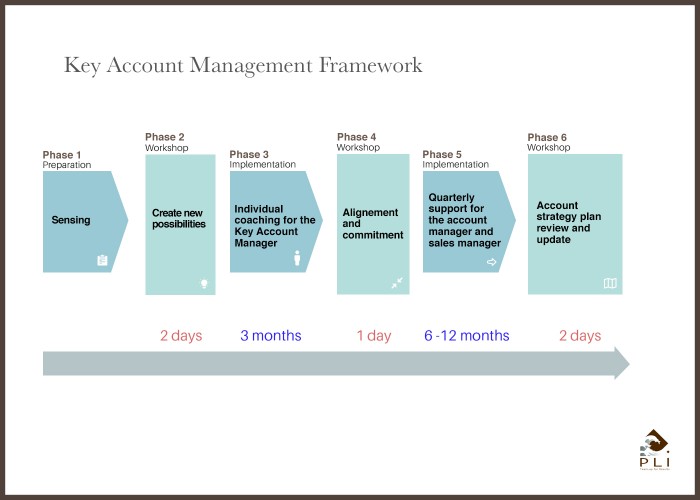 Depending on the company's business cycle, a quarterly review is recommended with the Sales Manager. Additionally, a remodeling workshop should take place every 12 to 18 months with a PLI coach.
Other workshops:
Team Leadership Individual Leadership Individual Performance Change Management Business Leadership