The man behind PLI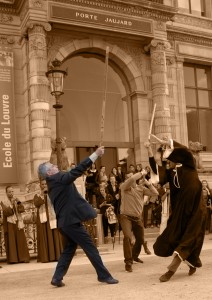 His path

From the secrets of Science…
Adel Paul Boulad, is born in 1951 in Egypt on the banks of the Suez Canal. Later on, he crosses it twice a day to reach his school in Port-Said. Graduated in PhD in Science in 1975. Guided by science leaders such as Claude Allègre, Hubert Reeves and Gil Michard, Adel Paul Boulad participated in the Earth Science revolution in the 70's and developed a cross-discipline approach to earth science addressing the observation and interpretation of events through different angles. He applied this method to martial arts and to business, thus increasing creativity for unusual efficiency and performances.
In his contribution to earth science transformation, he published scientific articles about oceanic sedimentation, continental alteration speeds, Manganese dioxide concretions, and on the natural atomic pile of Oklo. Having developed his cross-disciplinary and scientific rigor approach, he also experimented the distortion as generated by the scientific observer, the "mirror effect". He embedded and embodied such awareness in his today's coaching.
… To Management
From 1979-2000, including eleven years for international assignment, A.P. Boulad manages teams at Digital Equipment Corporation, Compaq, and Cisco systems. He addresses most of the functions in Customer Service, IT Business development, Sales, Operational and Strategic Marketing, Consulting Services, Regional and General Management. All along his operational and multicultural operational assignments, he was lucky enough to be taught by leading institutes about group dynamics, coaching, management, leadership. In 1982, he participated at benchmarks concerning Myers Briggs approaches in business, and at a film shoot about coaching.
5000 years enriched martial art, with Respect as core value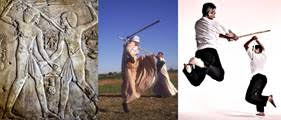 On November 30th 2016, after five years of campaigning led by Boulad, the Egyptian Battle Staff, Tahtib, is inscribed as "Tahteeb – Stick Game" at the UNESCO Intangible Cultural Heritage. As mentioned in the Unesco file, he delivers the Train The Trainers program in Egypt, the needed safeguarding initiatives as a peaceful sport game for all, men and women.
In 2017, March 25th, 2017, Boulad delivers in Cairo the first MT INSTRUCTOR CERTIFICATION for fifteen Egyptian candidates including three women. An unprecedented media coverage considers and highlights such breakthrough as a cultural big bang in Egypt.
On May 14th in Paris and July 1st in Cairo, he designs, organizes and delivers the first time ever MT TOURNAMENTS.
His priority is now in perspective of MT at Olympic Games 2032.
As the Regional Sales Manager at Digital, an international company facing major restructuring, Adel Paul felt that people were stuck in ineffective ways of working, being and relating to each other. He also noticed a lack of commitment and integrity in those responsible for leading teams and assigning resources.
A dedicated man, he designed and implemented workshops for his teams, first in France, then in Europe, using very personal approaches. The intention was simple: put people in action in a new way of being for business results. In the rapid changing IT industry, he designed and managed change programs at Digital Equipment Corporation for a 600-person French field operation (1993-95) and sales productivity improvement for a 2000-person European sales force (1995-97). The EMEA sales team became the world leader in 1997 for sales productivity.
In 1998 he headed up the 500-person, 17 nationality European Solution Center for Compaq which hosts 1500 customers per year for Technology Review, Solution Design, and Project Management. Upon Digital's acquisition by Compaq, he transformed the initial closing decision into a successful realignment of the center with Compaq and the creation of 450 job offers in the Technology Park versus 150 suppressed jobs.
While at Cisco from 1999 to 2000, his mission was to advise CEOs and Executive committees on e-strategies and e-business transformation. With his team, he covered one-fifth of Europe (Eastern, Central, and Middle East) and contributed to 50% of the overall EMEA objectives.
How do you achieve unprecedented operational or personal results: by changing how you relate to others, to circumstances, to yourself? Inspired by Arts and Martial Arts, Adel Paul offers people the possibility of shifting their angles and putting themselves into action consistently, authentically, and in alignment with themselves.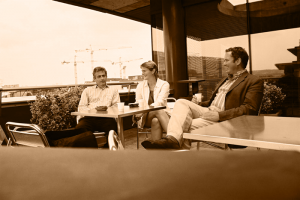 More and more confronted with e-business transformation challenges with Cisco Systems customers, for a higher impact he created PLI (Performance & Leadership Institute) in 2001. He developed in Europe the model "Pay your coach upon results".
In 2004, INSEAD contracted with him the design and delivery of the High Performance Leadership seminar for HSBC executives.
He coaches executives, individual and teams, in small and large companies where the questions are: "Which casting for which strategy", "Which attitude for which common and shared success vision and results as expected by shareholders?"
His preferred customer is the one who faces a significant business challenge and whose leadership transformation readiness is high and credible.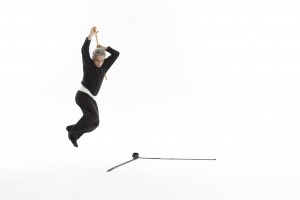 All along his professional track, he drives in 1972-77 the Karate-do section at Paris University, and become an Accredited State Instructor in 1976. He creates SEIZA association in 1978, about a multidisciplinary practice of martial arts (Karate-do, Aiki-do, Iai-do, Bô-jutsu).
During thirty years, he snubs and denigrates the art of Tahtib, a baton fighting game practiced in the Egyptian villages.
It is as from the year 2000 that he measures its depth, values and richness. He discover how this art develop individuals thru the group and vice versa, thus as a unique asset for group and social cohesion and harmony.
In 2007, he launches Tahtib Renaissance program with first classes in Cairo and Paris.
In 2010, he delivers the 1st time ever demonstration at the International Martial Art Festival in Paris, then the first international course in Minya – Egypt.
In 2012, he organizes the Tahtib Art congress at Louvre Museum School and delivers a 40 days roadshow in France.
In 2010-2013, he implements a protocol with the Egyptian Ministry of Culture and gets an official mandate for the Ministry of Sports.
In 2013, he updates the transmission method, designs and broadcasts in French and Arabic the "Manual for the Teacher and the Student" and proceeds with the registration of the "Tahtib – stick game" at the intangible universal heritage of the UNESCO.
In 2014, he founds Modern Tahtib to establish Tahtib in its universal vocation for urban societies, and publish the bilingual book (FR, EN) Modern Tahtib – the Egyptian baton martial and festive art.